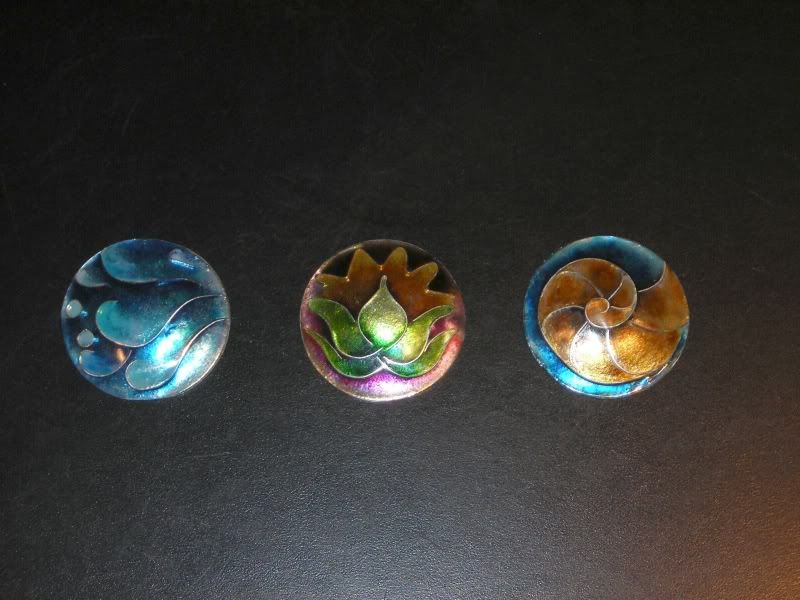 Cloisonné enamels by Peggy Foy, enamel on fine silver, 1″ diameter each.
Still in process – there is a little more finishing work (polishing) to be done to the surface; I ordered some diamond-grit sanding pads like we used in class so this is as good as they're gonna get for the next few days. I started the silver frames for each one last night, hope to have them done today.
The point of this exercize was to learn the shading technique and layering of color, and layering in "opalescents" (the cloudy areas) — that, and just working with the amazing palette afforded by the leaded enamels.
I can't wait to do more with this!