Booth build yesterday: was amazing. OMG I love my friends. They took a pile of displays, fabric, and jewelry, and made it into something coherant.

Ooh shiney! Here's the piece I completed Friday. Major payoff, the booth now has a big splashy centerpiece. Pictured in top cube: sterling silver torq necklace with: enamel on fine silver, peridot, and blue topaz. Shown with matching earrings and purple/lavender earrings.
Wednesday night in my shop: one of those golden moments. This is what it looks like: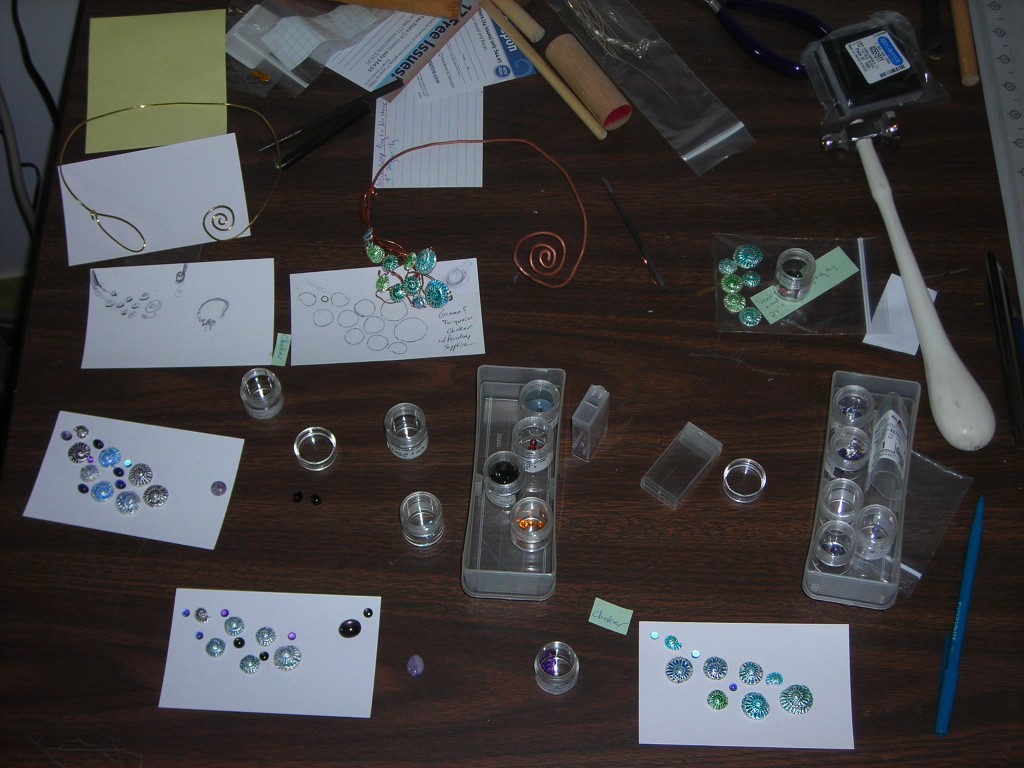 This is what it sounds like: "If only I had.. Oh wait, I DO! *rummage rummage rummage* And if there were some small stones… here? Wait I have some, which drawer were they in *rummage rummage rummage* — Oh look, I forgot I had THOSE… Man but that purple isn't quite right on that one — but how does it look on this one? Ah much better…."
….IOW More torq necklaces to come, but probably not gonna get 'em done this week.
You can see the copper wire "rough draft" version of the first torq, pictured top center.
Okay. Deep breaths. Next thing: buy a camera, document all this stuff. T-5 days.