And now the big news: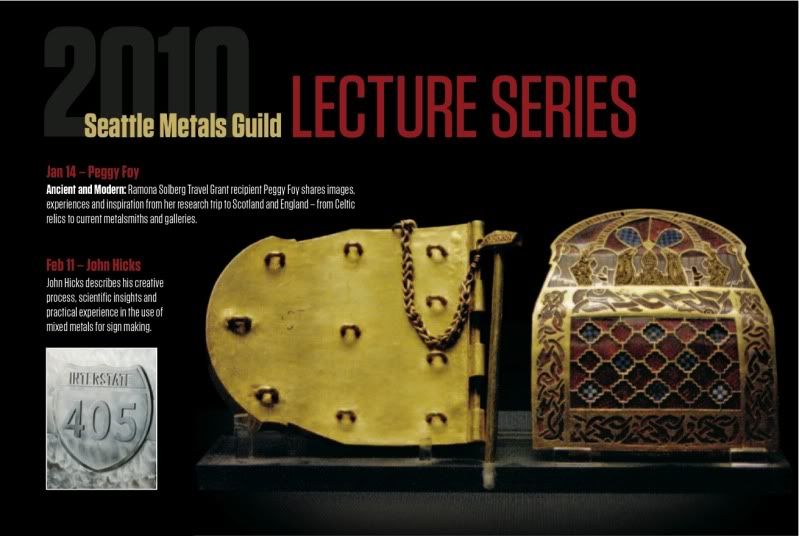 This is the the postcard for the Seattle Metals Guild's 2010 lecture series. Not only am I presenting a lecture; they chose my image for the biggest, splashiest, highest profile spot. Squee!
(This isn't a piece I made; it's a photo I took at the British Museum.)
I have to add that my museum photos ALL turned out terrible, and are requiring heavy image adjustment to get them to look at all presentable. The fact that I got this one looking good enough that they could use it for a large high-quality print has me just thrilled. :)
I still have a lot of work ahead of me on this, so this is my next big priority item. I'm not really worried about the lecture itself, since I can gab about pretty much any topic at will; and it's pretty much writing itself as I go through the images. But I'd really like to have more of my images shaped up to show. And there are just a shit ton of them.
But hooray!  Publicity, and progress on a big project!